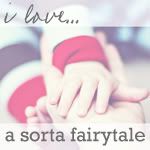 Let Me introduce you to this beautiful Mama! Many of you probably already know Mandy since we run in the same circle of bloggers, but if you dont. Quickly click the link, click Follow, then come back here to finish reading what I have to say about her, then go back to her blog and look around! Mandy became my first ever bloggy friend when our blogs were itty bitty! And her encouragement, wonderful personal comments, and well put together posts on all things mommyness and photography made me fall into a great love for a friend I have yet to meet! Mandy is an amazing photographer with a heart to share! Her knowledge is worth your time (especially since she is currently offering LIVE and ONLINE tutoring classes on post processing images in PHOTOSHOP!) SO WORTH IT!
I found this blog a long time ago on someone's sidebar and I wanted to know how I could "Pray for Ben". Then I read the story of this Husband and Wife and the LOVE they have for each other and for God that transcends the norm. I can't even write words to do it justice. I just think you need to visit this blog ASAP... that means, RIGHT NOW!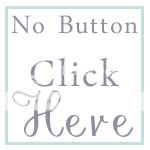 Taking Two

: I am so inspired by this couple and their adoption story! I think I might even be vicariously living through them when I read their blog and their two sons they adopted from Ethiopia. I think the story of this family is one worth reading... because the Hope that their lives inspire as well as the Hope they inspire to give is beyond just a morning blog read, it's a lifestyle that I pray many choose to live!
I have only just recently found this blog, but I have found that not only our our names, Jennifer & Jonathan (yup we have the SAME names) but our passions and desires to see this world transformed through Mercy, Justice, Hope, and Love in Christ, are of like mind! I'm truly inspired by this beautiful blogger and all that she has to share! She writes of all things lovely, challenging, thought processing, yet people loving, and truly one of HOPE. This is a blog read that I go to as one of my firsts in the morning and my lasts before I head to bed.